Business owners know that standing out in a large trade show is necessary if you want to grab attention from the attendees and potential customers. You will have to ensure all the little details attract your audience from the promotional products you provide to how your indy displays look. When you do this properly, you will walk away from the trade show with many names to call and potential customers for your products. Here are some tips to help your displays attract attention.
       1.Graphics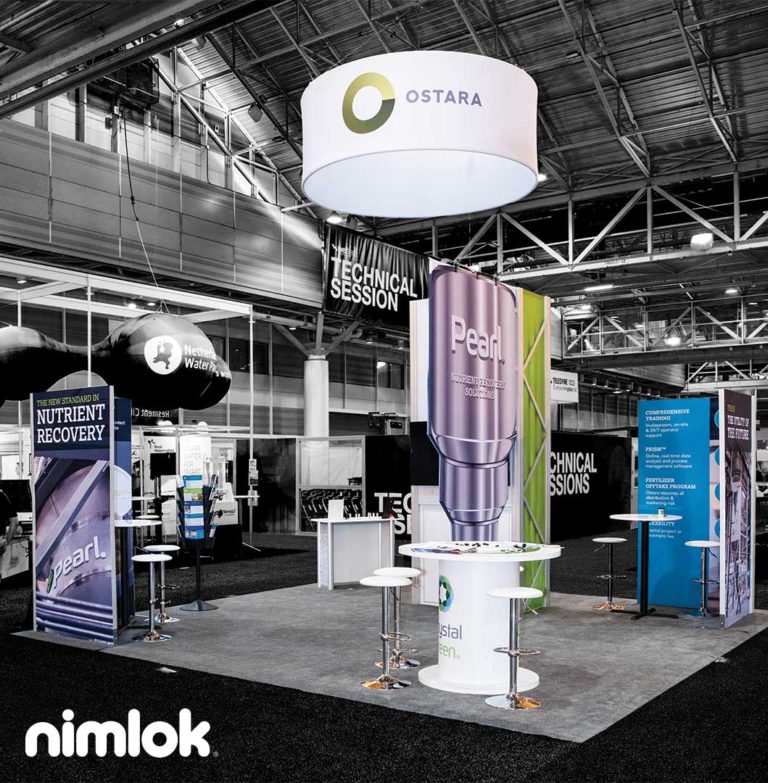 Image Source:www.nimloktradeshowmarketing.com
 You want to use the best in graphics for your booth. Choose a design for your display that incorporates high-quality graphics and pictures. Make sure you arrange them so they are pleasing to the eye and not too busy. Your graphic designers can help you with this task. Also, you want consistency. Your booth and your brochures should use similar graphics so the design flows and your brand is noticed and distinctive.
       2.Three Ws
Your booth should tell your story. It should explain Who you are, What you sell and Why they should visit you. If you can discuss them with ease on your towers, hanging banners, and pop up displays, you'll stand a good chance of drawing interested visitors to your booth. Remember, these elements are part of your branding and identification. Put them on the displays so the people can see them quickly.
      3.Your Brand
Image Source:www.esourcetn.com
Your brand is more than logos and pictures. It represents you as a company. You want to help your audience experience your brand in the display and through interactions with attendees. Your exhibit should reflect this impression. When people visit, they should be immediately immersed in your brand. Their experience will help forge an emotional bond that nurtures their trust and cultivates their loyalty.
       4.Differences
On your display, you want to make a bold statement about why you are different from your competitors. When done well, it will draw people to your booth to ask you about the statement and your product. For example, you could be the company that provides free shipping on every order. You also might want to waive setup fees or long-term contracts. Ask the people what they would like to see from their competitors and then, offer it. Make your value proposition easy to understand and link it to your brand.
      5.New Product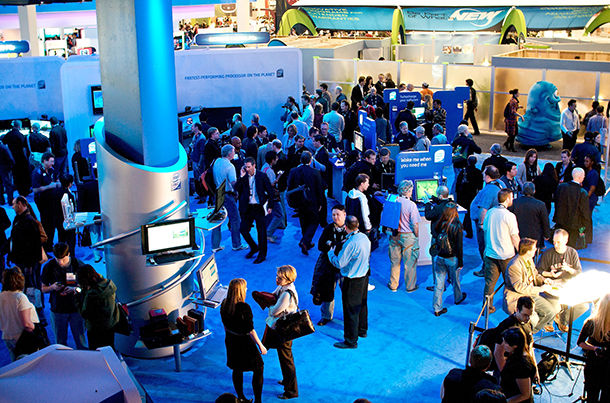 Image Source:www.eventegg.com
Trade shows are a great time to show off what you have planned for the future. You can launch a new product, offering people who come to your booth to be one of the first to see or touch the new product. Everyone loves product launches. They create buzz and excitement. Launches stimulate energy and enthusiasm, both of which can make an otherwise drab event exhilarating. Your banners and graphics will trigger an immediate expectation among attendees, encouraging them to stop by your booth to check out what's new. Reward them by offering them to test the new product.
      6.Function
Don't overlook function when you are designing your displays for the trade show. While people like pretty and clean lines, they also want to ensure that things work as they should. Your design should ensure an easy traffic flow without logjams. Your booth should be roomy enough to show your best products while allowing visitors to see all your offerings. Again, everything in the booth should be consistent with your brand image and marketing collateral.