Just this summer I decided to renovate my kitchen — on my own! With all the decisions to make, I wondered, "What is the best flooring for kitchen enthusiasts like myself?"
It's easy enough to turn on HGTV and become immersed in renovation projects. Heck, I was in that same situation this summer. I worked from the top down, starting with painting the cabinets before refinishing my counter-tops. Last came the most exciting but the most daunting task: the floors.
Choosing the best flooring for the kitchen is thrilling, sure, but definitely overwhelming. There are simply so many types and styles out there! But rest assured, there are plenty of options in the best flooring for the kitchen for beginners and experts alike.
What to Consider Before Picking a Flooring
Before you tackle a home renovation project, you should conduct some research. You'll then probably think of dozens of questions about each design element. Especially the flooring options available to you.
What options do I have?
Whether you prefer modern designs or fancy yourself in a rustic farmhouse kitchen, the good news is that there is the perfect flooring for you out there.
There are simply dozens of flooring options for you when thinking of redesigning your kitchen. I recommend considering the look, care, and comfort you seek in the best flooring for the kitchen.
Firstly, you want to take a moment to envision your personal style. You might prefer the sleek, minimalist lines of marble. Or perhaps you love the idea of a rich natural wood look. Maybe you want your floor to match your quirky personality, so ceramic tiles appeal to you.
Regardless of your personal preferences, you have virtually unlimited opportunities for finding the perfect flooring for you.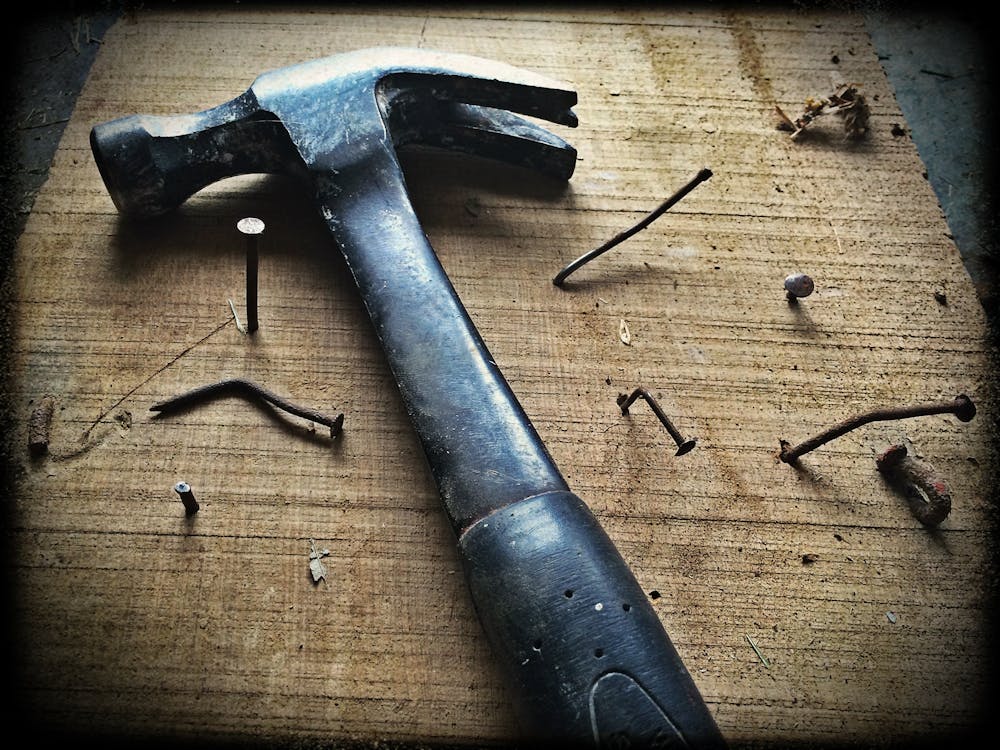 Next, I recommend you weigh — pun intended — your physical body limits. More specifically, how good are you at standing on your feet for long periods of time?
Some of the most durable kitchen flooring is harder, putting more strain on your joints and back. On the other hand, some flooring options are softer and therefore easier on your body.
Lastly, you want to consider the care and maintenance you're willing to put into your floor. Most of the best flooring for the kitchen options nowadays are easy to clean and maintain.
However, some options, like marble, require more care and upkeep. Physical fitness may also help determine whether you install the floors yourself or hire a professional.
Can I install kitchen flooring by myself?
Most of the best kitchen flooring will require some sort of tools for installation. When budgeting for your project, keep this in mind. However, some options, like vinyl peel, stick tiles, and teak interlocking flooring options, require almost no tools at all.
Other flooring styles are more suited for eager DIYers. For example, some porcelain tile flooring and engineered hardwood options are very easy to install on your own.
However, some of the best flooring options, like hardwood and marble, should involve a professional. The cost of the product, tools, and professional help, all play a critical role in your budgeting.
How much should I budget for the best flooring for the kitchen?
Like the ease of installation, the price of the best flooring for your kitchen will vary. On the less expensive end of the spectrum are projects that involve vinyl. Vinyl will be your wallet's favorite option. Next, engineered hardwood and porcelain fall in the mid-price range.
If your budget has considerable breathing room, you could consider hardwood (like engineered or teak) and marble, which will both cost you extra but increase the return value of your home.
Floor the Record: How We Reviewed
Synthesizing a comprehensive list of the best kitchen flooring came neither easily nor quickly. However, I did thoroughly enjoy doing it!
As mentioned, I recently renovated my kitchen. And in doing so I carefully considered my flooring options. So, I have some relevant and recent personal experience on this particular topic.
Because I couldn't install more than one flooring type in my kitchen, I conducted additional research to compose this review. I carefully sifted through websites like HGTV and DIY Network to first learn all about the best kitchen flooring out there.
What were the pros and cons of each type? Could each floor type be installed by a newbie like me or did a professional need called via the Bat Signal?
My goal was to gain a deep understanding of the best kitchen flooring and streamline that wealth of information into a more reader-friendly format.
The Best Flooring for the Kitchen Go-Getters
With all of this information under my belt, next came the fun part: shopping! The result is a list of 12 solid products from 5 different types of flooring. These products are listed in no particular order other than they have been organized by flooring type.
Engineered hardwood
First up is engineered hardwood, whose pros greatly outweigh the cons. Engineered hardwood is a great option for your kitchen.
This type of flooring looks like real wood but does not come with the hassle of sanding or the tragedy of warping since it's water-resistant. Many home renovators desire the hardwood look that engineered flooring can bring to your kitchen.
DIYers can install this type on their own and will love that it's durable and easy to clean. Even better is that engineered hardwood will increase the value of your home, making the investment worthwhile.
But beware, engineered flooring planks can be hard to replace individually.
European French Oak (Bastille) Prefinished Engineered Wood Flooring
Buy on Amazon
The first type of engineered hardwood is the European French Oak Bastille Prefinished Engineered Wood Flooring. This may be the best flooring for the kitchen enthusiasts who love the classic farmhouse look of hardwood.
The French oak is predominantly dark brown with accent colors of charcoal scattered throughout. The rich color and lightly wire-brushed finish give the product a rustic, traditional look. This product comes from European forests and comes backed with a 30-year warranty. Additionally, it features a three-millimeter wear layer for added protection.
White Oak Prefinished Engineered Wood Flooring
Buy on Amazon
This next product, White Oak Prefinished Engineered Wood Flooring, is comparable to the first. However, this product is a great option for those who desire a lighter color to their wood. It might be the best flooring for the kitchen among minimalists or modernists.
This product is a bit different from the first, though. First, the white oak option comes with a 4-millimeter wear layer, which provides more durability. Secondly, this product is not only cleaner and lighter in appearance, but is free of imperfections, like knots, in the wood.
Vinyl flooring
Engineered flooring is not the only some of the best kitchen flooring out there, vinyl is an extremely affordable and easy-to-install option. Also, vinyl flooring comes in a seemingly endless variety of colors and patterns.
That gives you the chance to really personalize your best flooring for your kitchen project. The great thing about vinyl is that it's durable and easy to clean. However, adding vinyl to your kitchen does little to increase your home's value and vinyl is more susceptible to scratches and gouges.
FloorPops Comet Peel & Stick Tiles
Buy on Amazon
First up in the long list of vinyl options is the FloorPops Comet Peel & Stick Tiles. Personally, this is the style and brand I chose for my kitchen, and I love it. This particular design is breathtaking and unique. You'll have a hard time believing it is vinyl and not porcelain! You will also have a hard time choosing your favorite pattern from all of the options available.
This product is water-resistant and easy to install. One pack comes with 10 tiles, each measuring 1 square foot. If math isn't your strong suit, that means 1 pack will get you 10 square feet of coverage. Just be aware that the patterns do not match up perfectly tile-to-tile. This isn't noticeable to the naked eye but may be worrisome to perfectionist DIYers!
Achim Home Furnishings Vinyl Tile in Spanish rose
Buy on Amazon
Another provider of vinyl for the best flooring for the kitchen, is the Achim Home Furnishings Nexus Vinyl Tile in Spanish Rose. Overall, this product offers a similar material in an entirely different aesthetic. The Spanish rose design would look lovely in homes in a warm, dry climate like Arizona.
The Achim Spanish rose tile is a peel and stick format and comes in packs of 20 tiles. Each tile measures one square foot, making planning your kitchen a breeze with easy measuring. Another added benefit of this product is that it comes with a five-year warranty.
ROSEROSA Peel and Stick Engineered PVC Tiles
Buy on Amazon
Don't let a third peel and stick product fool you. The ROSEROSA Peel and Stick Engineered PVC Tiles is in a design aesthetic of its own. This product offers a stronger and more masculine style. It would look outstanding in modern kitchens or kitchens with heavy metal elements.
The tiles are peel and stick, making installation easy even for a novice installer. Also worth noting is that the tiles are a unique size. They measure 15.74 by 15.74 inches instead of the more customary 12 by 12 inches. One package of the Roserosa comes with four tiles, giving you just under seven square feet of coverage per box.
What I found particularly helpful about this product was the photographs and diagrams provided by the company. If I were to purchase the Roserosa, I would certainly take advantage of the extra assistance.
Porcelain tile flooring
Perhaps the crown jewel of the best flooring for the kitchen is porcelain tiling. This option can give you the look of natural stone at a fraction of the cost. Additionally, fans of porcelain tiling love its durability and resistance to stains.
Since it's a harder substance, it can start to take a toll on your body if you're on your feet for long periods of time. Also, this type of flooring can get slippery and may be difficult to install on your own.
White Porcelain Subway Tile
Buy on Amazon
White subway tile is a classic that never goes out of style. The White Porcelain Subway Tile is a beautiful option if you value this design aesthetic.
The white subway tile is very chic and modern yet also looks timeless in traditional kitchens. It has a beautiful, smooth glazed finish and silky sheen. This product is easy to clean and the company encourages you to install it yourself. Each box contains 88 pieces and covers approximately 10 square feet.
SomerTile Retro Hex Porcelain
No products found.
No products found.
Another porcelain tiling option is the SomerTile Retro Hex Porcelain Floor and Wall Tile. SomerTile offers many different colors and styles. It's particularly classic and timeless in appearance with its black and white palette.
The SomerTile offers a glazed, smooth surface and uniformity in design. Also, it's skid-resistant, which is a plus given that porcelain can be slippery. Each sheet of the SomerTile porcelain measures 11.8 by 11.8 inches. A box of the porcelain tile will cover about eight square feet of your kitchen.
Samson Barrique Matte Floor Tile
Buy on Amazon
If you love the look of hardwood, like the white oak engineered hardwood mentioned earlier, the Samson Barrique Matte Floor Tile might be the pick for you.
This Italian product is porcelain but has the appearance of hardwood flooring. Simply put, the Samson is beautiful, making it a viable contender for best flooring for kitchen elitists.
The Samson is durable and resistant to household cleaners. It's also resistant to frost and thermal shock. Planks for the Samson porcelain come in a rectangular shape. Each measures 6 by 24 inches. One box will cover 14 square feet.
Ceramic flooring
Ceramic flooring is very similar to porcelain tile flooring in look and composition. Like porcelain, ceramic flooring is durable and easy to clean.
It falls on the harder side, so be mindful of how long you stand on it for comfort purposes. However, ceramic tiling is more porous. Therefore, it's less resistant to water. But, ceramic tiling is more affordable and easier to cut than porcelain tiling.
SomerTile Reyes Astre Ceramic Floor and Wall
No products found.
No products found.
A great option in ceramic tiling is SomerTile Reyes Astre Ceramic Floor and Wall Tile.
Especially unique about this ceramic tiling is its appearance. Like porcelain, you have many options with ceramic tiling. However, this product offers a vintage look that is very special. The SomerTile ceramic is meant to look old and feels very Old World European.
Each tile is glazed and slightly textured with a low sheen, again adding to that authentic and antique feel. Be aware that because of how they are made, uniformity with every single tile is not promised.
Each tile measures 17.6 by 17.6 inches. With five tiles in a box, you can cover approximately six square feet of kitchen space.
Teak flooring
Yet another type of the best flooring for the kitchen is teak flooring. Unlike engineered hardwood, teak flooring is completely natural. As a result, you'll feel the effects in your wallet. However, the cost, for most, is worth it.
Teak flooring is very beautiful in terms of its grain, color, and luster. The natural oil in the teakwood repels insects and teak is water-resistant. Additionally, teak is long-lasting and durable.
Potential cons for teak flooring may include its heavy nature, which probably requires special handling. You also need to check to ensure your teak flooring has been harvested legally.
Bare Decor EZ-Floor Interlocking Flooring Tiles
Buy on Amazon
Bare Decor offers its EZ-Floor Interlocking Flooring Tiles in solid teak. Each square of the interlocking teak flooring is meant to be installed easily. DIYers, rejoice! The manageable square sizes make handling relatively easy. Even better is that no additional tools are required to install.
Each square measures one square foot. You get approximately 10 square feet per box. This product is responsibly harvested. Also, you can easily sand out scratches if needed.
Marble flooring
Homeowners have loved the sophisticated, timeless look of marble for centuries. Marble flooring options are nearly unlimited but some of the more common types include breccia, carrara, calacatta, polished, and honed.
Owning marble doesn't come cheap, making it one of the most expensive flooring options. Additionally, marble flooring requires a great deal of care and maintenance.
This type of flooring is very porous, making it susceptible to stains. Acidic liquids like orange juice must be cleaned up immediately. Sadly, even water has been notorious for staining this stone. Marble is a softer material, so it scratches easily. Pets' nails and high heeled shoes can also wreck marble.
Marble should be sealed with a specially-made sealant every 6 to 12 months, so take the maintenance into consideration before committing to it.
Carrara White Italian by Stone Center Online
Buy on Amazon
A beautiful option in marble is the Carrara White Italian in marble daisy flower pattern. The design is truly unique, making it a showstopper if it makes its way into your best flooring for the kitchen.
It is worth noting that each sheet measures only one square foot, so the price can add up for larger spaces. You should consider having a professional install the product but once that happens, you are sure to love the result.
Put Your Best Foot "Floor"ward
If only it were culturally acceptable to mix and match your kitchen flooring tiles like a patchwork quilt! After exploring the best kitchen flooring options out there, I wish I could have installed more than just one type.
At the end of the day, choosing a flooring for your kitchen is no easy task. It certainly isn't to be taken lightly because of the large number of considerations.
What is your overall design aesthetic? How heavy is the foot traffic in your kitchen? How much do you love–or loathe–cleaning? What is your budget? These are all things kitchen gurus should consider.
So, what do you think? Which type of kitchen flooring is a match for you? Tell us in the comments!
Last update on 2022-01-19 at 13:01 / Affiliate links / Images from Amazon Product Advertising API